Rank and 888 Abandon Bid Attempt
Published on August 20th, 2016 3:10 pm EST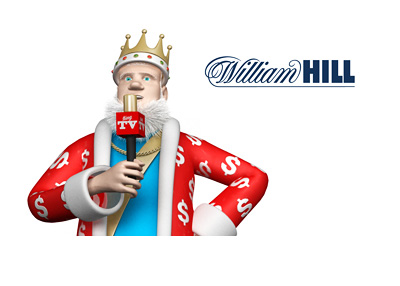 Shares of both 888 Holdings plc and William Hill plc were up on Friday after a proposed 888/Rank/William Hill tie-up was called off.
The markets cheered William Hill as the company reported that their second half was off to a "good start" thanks to the recently completed Euro 2016 tournament. The company said that its operating profit for the year will likely come in at the high end of estimates, which resulted in shares of the company trading nearly 4% higher.
-
888 and Rank Group plc had been proposing a $4 billion bid to acquire William Hill. The combined entity, they said, would create major synergy benefits and please shareholders of all three companies. Rank and 888 believed that there could be 100 million pounds of annual cost savings realized by a tie-up between the three companies.
William Hill's board, however, thought differently and believed that the 394 pence/share offer from Rank/888 undervalued their company. William Hill reportedly didn't engage in any meaningful discussions with 888/Rank, and the deal was scuttled.
-
The acrimony between William Hill and 888 continues to build as a result of the failed acquisition.
William Hill attempted to purchase 888 Holdings plc last year - that acquisition failed after 888's major shareholders turned down the offer.
After William Hill resisted the offer from 888/Rank, Eyal Shaked took to Twitter to express his dissatisfaction, saying that "pure ego" resulted in William Hill turning down their offer and that this ego would "be their downfall".
-
Some believe that William Hill and 888 Holdings will eventually tie the knot, while others believe that there is just too much of a rift between the two companies.
--
Filed Under:
Online Poker Rooms