Published on July 23rd, 2007 10:15 pm EST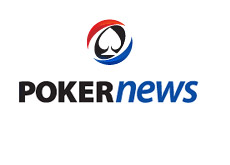 Pokernews.com has quietly purchased and taken over Neverwinpoker.com in a transaction that was finalized a couple weeks ago. The exact final purchase price is unknown at this time, though my sources have told me that it is in the couple hundred thousand dollar range.
A year ago, Neverwinpoker.com co-owner Bryan Micon said that he would never sell the site. This was shortly after his impressive run at the '06 World Series of Poker. However, times have changed, and Micon now finds himself divorced and in Las Vegas, living out his dream of being a professional poker player. The sale of Neverwinpoker.com will surely help to boost the bankrolls of both Bryan Micon and co-owner Dustin Woolf.
The details of the sale were finalized during the World Series of Poker. The actual domain name change has just occurred over the last couple of days, with Pokernews.com now owning the domain and all of the content outright. It is unknown what role, if any, Micon and Woolf will have in the site now that it has been purchased, and what changes Pokernews plans on making to the site.
Neverwinpoker.com enjoys quite a following (although most people won't admit to reading the site, I imagine the number of people that lurk is staggering) and has broken some of the juiciest stories of the past few years as it relates to online poker. I've always liked the site as it has never taken itself too seriously and has always been an entertaining read.
I am curious as to what Pokernews plans on doing with the site. Will they try to moderate? Or just leave it as it is? Will the NWP faithful stay with the site now that it has changed hands? Will Micon, Dan Druff and Neverwin continue to frequent the forums?
--
Filed Under:
Other Poker News