Run It Once Poker Coming in Q1/2017
Published on September 1st, 2016 4:45 pm EST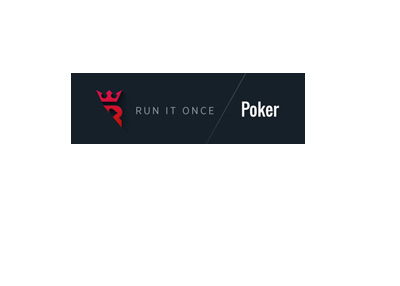 Many poker players, especially professionals and semi-professionals, are unhappy with the state of the online poker industry.
Pokerstars, which was previously beloved by practically every level of online poker player, has made some unpopular changes since being acquired by Amaya Inc. When the company announced changes to Pokerstars' Supernova and Supernova Elite rewards programs, many high stakes players were furious. Pokerstars argued that the changes were necessary to protect the online poker ecosystem and refused to change their stance in the face of multiple player boycotts.
Some prominent players left Pokerstars altogether, while others dramatically cut back on the amount that they played on the site. Some elected not to renew their sponsorship deals with the site, while others publicly lashed out at Pokerstars during live poker tournaments.
Players have reacted differently to the changes at Pokerstars, though Phil Galfond is taking things to an entirely different level - he is launching an online poker site with the hope of changing the industry for the better.
In a blog post titled "A Poker Site Should", Galfond, one of the most popular and successful poker players in the world, outlined his vision for what an online poker site should be. Amongst other things, Galfond argued that a poker site should value players of all skill levels and be as fair and transparent as possible.
In closing his post, Galfond said that he wants a "fair, honest, transparent poker site that believes in the dream that I have lived." At the end of his post, an image appears that states that "Run It Once Poker" is arriving in the first quarter of 2017.
-
Launching an online poker site is a massive undertaking that takes a tremendous amount of money, time and talent.
Many online poker sites have come and gone over the past decade - can Run It Once Poker fare any differently and make its mark in the industry, or wiil it be another failed site, crushed by the 800 pound gorilla that is Pokerstars?
Source: RunitOnce.com -
A Poker Site Should
--
Filed Under:
Online Poker Rooms