$10 Million Guaranteed For WCOOP Main Event, With $1.5 Million+ To Eventual Winner
Published on September 24th, 2016 3:54 pm EST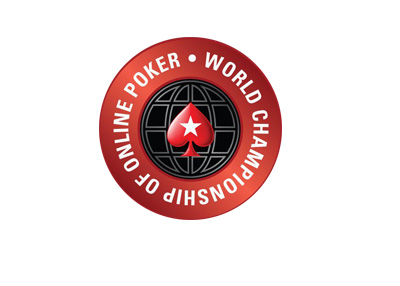 The 15th edition of the WCOOP (World Championship of Online Poker) main event is set to get underway on Sunday, September 25th.
This year's edition of the WCOOP main event will feature a total buy-in of $5,000, a guaranteed prize pool of $10 million and a minimum guaranteed payout of $1.5 million to the eventual winner of the event.
Many of poker's biggest names will be taking part in the event, even those who tend to focus on the live tournament circuit. Despite the hostile feelings of many in the poker community towards Pokerstars at this time, the prospect of a $1.5 million+ payout is just too tempting to ignore.
-
Pokerstars hosted their first WCOOP way back in 2002, before Chris Moneymaker won the World Series of Poker main event and before the resulting poker "boom".
The first WCOOP main event, which was won by "MultiMarine", had a buy-in of $1,050 and ended up attracting just 238 entrants. "MultiMarine" would end up winning $65,450 in the tournament, a far cry from the $1.5 million+ that will go to the winner of this year's event.
The impact of Moneymaker's victory started to be felt in 2003, as that year's WCOOP main event ended up paying out the eventual winner, "DeeOhGee", a total of $222,750. By 2004, the main event prize pool had swelled to nearly 10x that of 2002.
-
In 2006, Pokerstars took over the title of world's largest online poker room following the passage of the UIGEA in the United States. At one time, PartyPoker was the 800 pound gorilla of the online poker industry. UIGEA, however, forced Party Poker to pull out of the United States, as they were a publicly traded company. Pokerstars and Full Tilt Poker elected to remain in the US market, and their market shares surged as a result. Pokerstars and Full Tilt Poker electing to remain in the US market would eventually lead to "Black Friday" in 2011.
"POTTERPOKER" won $2,278,097 in the 2010 WCOOP main event, which would be the last WCOOP event to be played before "Black Friday". In 2011, the field shrank considerably from 2,443 entrants down to 1,627, as most American players were blocked from participating.
Since "Black Friday" took place, the WCOOP main event numbers have held up nicely. The numbers may never return to the "glory days" of pre-"Black Friday", though a $10 million prize pool is certainly enough to tempt even the biggest players to participate.
-
The 15th running of the WCOOP main event is set to get underway on Sunday afternoon at 14:00 ET.
--
Filed Under:
Online Poker Rooms