Prize Pool For Event Sitting at €31,111,115
Published on September 29th, 2016 5:20 pm EST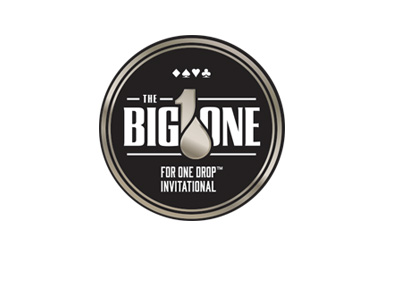 According to a WSOP.com press release that was circulated earlier this week, 35 players have been confirmed to play in the "Big One For ONE DROP Invitational" event. The tournament, which features a buy-in of a staggering 1 million Euros, will officially get underway at noon on Friday, October 14th.
€111,111 from each buy-in will go to benefit the ONE DROP charitable organization, meaning that, as of this moment, the prize pool for the event is sitting at a staggering €31,111,115. With more confirmations expected and with re-buys allowed in the event, don't be surprised if the prize pool ends up closer to 50 million Euros.
-
The 1 million Euro buy-in means that this will be the highest buy-in tournament in the history of poker.
The event will be part of a "ONE DROP Extravaganza" that will run from October 13th-17th. The event will be hosted by the Casino de Monte-Carlo in Monaco and will feature a number of high buy-in tournaments. In addition, there will be a 1 million Euro cash game to wrap up the festival.
-
If you are expecting the likes of Daniel Negreanu, Antonio Esfandiari and Phil Ivey to be playing in this tournament, you'll be out of luck.
The "Big One For ONE DROP Invitational" is invite-only and is geared towards recreational players that are very rich. So, instead of seeing the likes of Daniel Colman and Daniel Negreanu, you will be seeing hedge fund managers and successful businessmen. Tournament organizers didn't want to scare off the well-heeled amateur players who might have wanted to play in the event by allowing professional poker players to participate.
Professional players, however, will be able to coach the participants of the tournament. In addition, professional players will be allowed to participate in some of the side cash games and tournaments, provided that nobody objects to their presence.
-
Source: WSOP.com -
One Drop Extravaganza Announces Schedule and Structures
--
Filed Under:
Other Poker News