William Hill, Amaya Merger Talks To Continue This Week
Published on October 16th, 2016 7:58 pm EST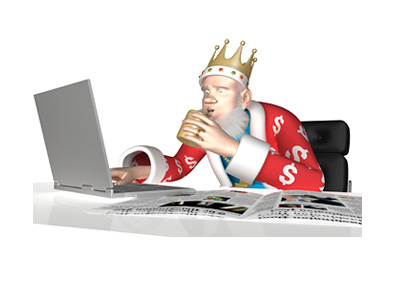 Despite protestations from their largest shareholder, William Hill will reportedly continue its merger talks with Amaya Inc. this week.
It has been a turbulent 10 days for both William Hill and Amaya Inc. Shares of Amaya Inc., the parent company of Pokerstars, were halted last Friday after word leaked that there had been multiple bids to purchase the company. According to Reuters, both William Hill and GVC Holdings (the parent company of PartyPoker and Bwin) had submitted bids to purchase Amaya Inc. In addition, the former CEO of Amaya Inc., David Baazov, had dropped his bid to take the company private.
After the initial stock halt, both Amaya Inc. and William Hill announced that they were working on a "merger of equals".
Shares of Amaya Inc. and William Hill both rose as a result of the talks. Last week, however, the possibility of a merger seemed to be thrown into doubt after William Hill's largest shareholder, Parvus Asset Management, came out against a potential deal, stating that a William Hill/Amaya tie-up would have "limited strategic logic" and would "destroy shareholder value". Parvus also accused William Hill of "blatant double standards" after they rejected an offer from 888 Holdings and the Rank Group earlier this year. William Hill rejected that deal due to the large amount of debt that would be incurred to close the merger, though Parvus argues that William Hill would actually be taking on even more debt by merging with Amaya Inc.
Parvus also said that Amaya's core business was "mature, if not structurally declining" and that the "proposed reverse takeover would offer limited revenue synergies and would weaken William Hill's strategic position in the long run".
-
William Hill will first have to agree to terms with Amaya Inc. and then attempt to sell the deal to its shareholders.
Based on the comments from Parvus Asset Management, this won't be an easy task.
Source: Telegraph -
William Hill To Press Ahead With Controversial Merger Talks
--
Filed Under:
Online Poker Rooms