Amaya and William Hill Will Continue as Independent Companies
Published on October 18th, 2016 6:10 am EST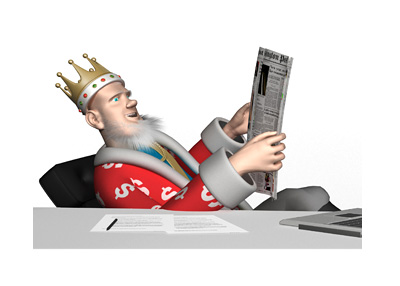 William Hill and Amaya, Inc., the parent company of Pokerstars, have called off their merger talks.
The two companies had been in talks for a "merger of equals", though those talks quickly went off the rails after a prominent William Hill investor announced that they would oppose any deal with Amaya.
In calling off the deal, William Hill said that they had canvassed other major investors prior to terminating the talks with Amaya. With such a large investor already publicly opposed to the deal, William Hill likely would have had trouble garnering the support necessary to move ahead with the merger.
Amaya Inc., on the other hand, also released a statement in which they said that they have determined that their best path forward will be as an independent company. Some had wondered if they might pursue a deal with GVC Holdings (the parent company of Partypoker), though that doesn't seem to have gone anywhere.
-
In concluding their strategic alternatives review, the board of Amaya Inc. said that "remaining as an independent publicly-traded corporation best positions Amaya to deliver long-term shareholder value".
They did mention, however, that former Chief Executive Officer David Baazov remains interested in acquiring the remaining outstanding shares of the company. Amaya's board notes that Baazov has not made a concrete offer as of yet.
-
Over the past few months, William Hill has turned down a merger offer from 888/Rank and has kicked the tires on a potential merger with Amaya Inc.
Given the state of consolidation that the online gambling market continues to find itself in, William Hill will likely find itself the subject of more takeover rumors shortly.
For Amaya Inc., on the other hand, it seems as though they will either go private or remain as an independent publicly traded company.
--
Filed Under:
Online Poker Rooms