Nine Men Set To Battle For Poker's Biggest Prize
Published on October 30th, 2016 8:22 pm EST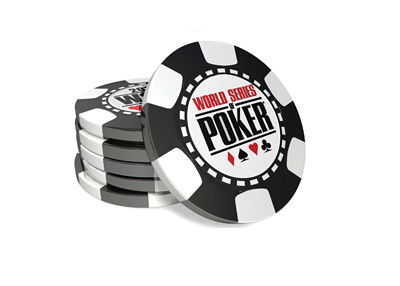 The final table of the 2016 World Series of Poker main event is set to get underway in just a couple of moments.
After months of waiting and preparation, the "November Nine" will take their seats at the WSOP main event final table and attempt to enter themselves into the poker history books.
Some of the biggest names in poker, including the likes of Phil Hellmuth, Doyle Brunson and Johnny Chan, have all won WSOP main event titles. On Tuesday evening, one of this year's "November Nine" will join these poker greats on the list of WSOP main event winners.
-
Here are the seat positions and chip counts:
Seat 1 - Jerry Wong, 10,175,000
Seat 2 - Griffin Benger, 26,175,000
Seat 3 - Vojtech Ruzicka, 27,300,000
Seat 4 - Fernando Pons, 6,150,000
Seat 5 - Qui Nguyen, 67,925,000
Seat 6 - Cliff Josephy, 74,600,000
Seat 7 - Michael Ruane, 31,600,000
Seat 8 - Gordon Vayo, 49,375,000
Seat 9 - Kenny Haellart, 43,325,000
Cliff "JohnnyBax" Josephy is obviously the betting favorite to win the World Series of Poker main event, though he isn't enjoying the sizeable chip lead that some of the previous "November Nine" chip leaders have held heading into the final table.
-
Here is what the "November Nine" will be playing for:
1st Place: $8,000,000
2nd Place: $4,658,452
3rd Place: $3,451,175
4th Place: $2,574,808
5th Place: $1,934,579
6th Place: $1,463,906
7th Place: $1,250,000
8th Place: $1,100,000
9th Place: $1,000,000
-
The final table will begin at 8:30 EST on Sunday evening and will play down to the last four players. ESPN will be showing the final table live - if the proceedings extend past 11 pm EST, the broadcast will switch to ESPN2.
Action will resume on Monday night at 8:00 pm EST on ESPN2, where the tournament will play down to the final 2 players. At this point, the tournament will be paused one final time, where it will resume at 9:00 pm EST on Tuesday evening on ESPN.
-
Who do you think will win?
--
Filed Under:
The World Series of Poker