Nguyen Wins $8,005,310 and Enters Himself Into Poker History
Published on November 2nd, 2016 11:15 pm EST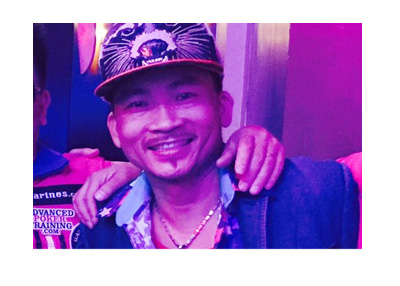 The heads-up battle between Qui Nguyen and Gordon Vayo tested the endurance of both men, as well as the endurance of the millions of people watching the World Series of Poker main event on ESPN.
In the end, after an eight hour heads-up battle, Qui Nguyen emerged victorious, claiming $8,005,310 and entering himself into the poker history books at the same time. With his victory, Nguyen joins the likes of Doyle Brunson, Phil Hellmuth and Johnny Chan as WSOP main event winners.
-
Nguyen entered the final day of play as the dominant chip leader. Vayo had a healthy stack, while Cliff "JohnnyBax" Josephy trailed far behind. Josephy, however, had tons of experience and proved to be a very hard out.
After doubling on the first hand of the day, Josephy finally succumbed after committing the rest of his short stack with Qd-3d. Vayo called in the big blind holding Kh-6d.
The flop came Kc-8c-3, putting Vayo far out in front in the hand. There was to be no divine intervention for Josephy, as the board ran out 4c-2c, giving Vayo the pot. The popular Josephy was officially eliminated in third place, collecting $3,453,035 for his efforts.
-
When heads-up play between Vayo and Nguyen started, Vayo had roughly 60% of the chips in play. After the lead was exchanged a couple of times, Nguyen took over and eventually ground Vayo down over the course of the marathon heads-up session before finally claiming victory at after 3 am Las Vegas time.
-
Here is how the final table ended up finishing out:
1st - Qui Nguyen, $8,005,310
2nd - Gordon Vayo, $4,661,228
3rd - Cliff Josephy, $3,453,035
4th - Michael Ruane, $2,576,003
5th - Vojtech Ruzicka, $1,935,388
6th - Kenny Hallaert, $1,464,258
7th - Griffin Benger, $1,250,190
8th - Jerry Wong, $1,100,076
9th - Fernando Pons, $1,000,000
-
In the end, the World Series of Poker and ESPN scored with an entertaining World Series of Poker main event that featured some entertaining play and an extremely polarizing player (Will Kassouf).
Congratulations to Qui Nguyen on his victory.
--
Filed Under:
The World Series of Poker