Ivey and His Legal Team Vow To Take Appeal to Supreme Court
Published on November 3rd, 2016 3:09 pm EST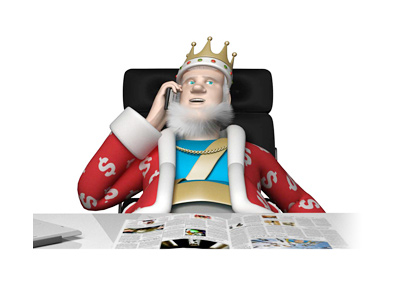 Phil Ivey and his legal team suffered a setback earlier today when they lost their appeal in their ongoing case against Crockfords casino.
Earlier today, Judge Mary Arden handed down her ruling in a London court, stating that Ivey had "achieved his winnings through manipulating" the odds in his favor, and that he was not entitled to the $10 million+ that he won in Crockfords in 2012.
While Crockfords obviously rejoiced at the judge's decision, Ivey and his legal team were mystified. Here is what Ivey said in a statement:
"This decision makes no sense. The trial judge said that I was not dishonest and the three appeal judges agreed but somehow the decision has gone against me. Can someone tell me how you can have honest cheating?"
In a separate statement, Phil Ivey's lawyer, Matthew Dowd of Archerfield Partners LLP, had this to say:
"The Court of Appeal's decision leaves the law totally unclear as to what constitutes cheating at gambling. Four judges have looked at this issue now and none of them have been able to agree to the correct intepretation of section 42 of the Gambling Act. It is essential that the law is clarified and in light of today's decision we are seeking permission to appeal to the Supreme Court."
-
Ivey is currently involved in two cases that could potentially see him lose over $20 million of winnings.
Crockfords refused to pay out Ivey on more than $10 million in Punto Banco winnings in 2012, after alleging that Ivey had cheated to win. Ivey admitted to using "edge sorting" to gain an advantage over the casino, though he and his legal team argued that he was merely pressing any edge possible and was not cheating.
Shortly after Crockfords refused to pay out, the Borgata in the United States filed suit against Ivey to recoup $9.6 million. The Borgata alleges that Ivey and an associate had used edge sorting to obtain an unfair advantage over the casino and they wanted their money back. That case remains in the court system as well.
-
Neither the Crockfords nor the Borgata case has gone Ivey's way so far. The way that things are going, Ivey could very well be out $20 million when all is said and done, and that doesn't include the likely millions of dollars that he has spent on legal fees.
Source: Bloomberg.com -
Poker Pro Ivey Loses Appeal Over $9.6 Million Cheating Claim
--
Filed Under:
Other Poker News