Shares of Amaya Inc. Up Over 14% on News
Published on November 14th, 2016 4:43 pm EST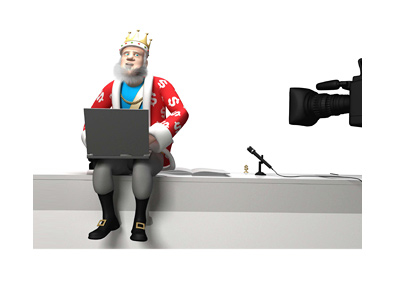 Earlier today, former Amaya Inc. CEO David Baazov formally offered to purchase his former company for a reported C$3.48 billion, or approximately $2.56 billion USD.
The offer would see shareholders of Amaya Inc. receive C$24.00 per share. Shares of Amaya Inc. spiked on the news and are currently up 14.45% to C$20.99 on the Toronto Stock Exchange. There is clearly some trepidation over the bid, as there remains a large gap between the current price of the shares and the amount that Baazov is offering.
Including debt, the total value of the deal would be roughly $6.7 billion in Canadian dollars.
-
According to a 13D amendment that was filed with the SEC earlier today, David Baazov currently controls 24,951,547 shares of Amaya Inc., or roughly 17.2% of the company. This includes options to acquire another 387,500 in common shares.
Baazov stepped down from the company earlier in the year due to an ongoing insider trading probe, though he has always vowed that he will attempt to take the company private.
According to the proposed terms of the deal, Baazov would fund the transaction with the help of Head and Shoulders Global Investment Funds, Goldenway Capital, Ferdyne Advisory Inc. and KBC Aldini Capital, who have jointly raised billions of dollars to help complete the transaction.
-
Amaya Inc's board has said that they will review the bid from David Baazov.
Baazov's bid for the company comes just a few weeks after merger negotiations between William Hill and Amaya Inc. fell apart. It seemed as though the two sides were close to striking a deal, though things ultimately ended up falling apart, likely due to resistance from some of William Hill's biggest shareholders.
-
Regardless of which group ends up with control of Pokerstars, one thing is likely to remain unchanged - players on the site will continue to get squeezed in the name of shareholder profits.
--
Filed Under:
Online Poker Rooms