Suitors Fade Away as Amaya Ponders Its Future
Published on December 23rd, 2016 10:50 pm EST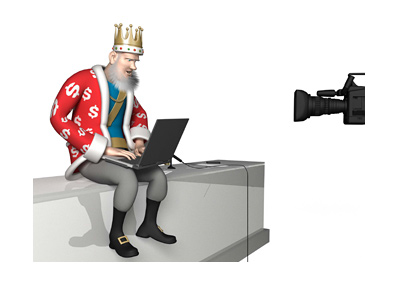 Barring some sort of late-breaking development, Amaya, Inc., the parent company of Pokerstars, will continue as an independent, publicly traded company.
Earlier in the year, Amaya Inc. was seemingly the belle of the ball, entertaining overtures from the likes of William Hill, David Baazov and others. Would William Hill merge with Amaya? Would David Baazov round up enough backing to take the company private? Would Amaya Inc. be swallowed up by a private equity firm?
In the end, none of these things ended up happening.
William Hill and Amaya were seemingly close to a merger until one of William Hill's biggest shareholders publicly came out against the proposed "merger of equals". The talks were eventually called off.
Earlier this week, David Baazov abandoned his hopes of taking Amaya Inc. private after claiming that the asking price for the company had gotten too high. The market never really believed that Baazov was going to be successful in taking Amaya, Inc. private, so the news that he was walking away from a bid didn't have much impact on Amaya's shares.
In addition, any other interest from private equity firms or other companies in the industry seems to have dissipated as well.
-
So, heading into 2017, Amaya is a company that seemingly has no positive catalysts in its near-term future.
Quarterly active uniques have essentially been flat over the past two years, while its sports book product (BetStars) is finding it tough to gain traction in an industry that includes the likes of William Hill.
Poker revenue, which is still Amaya's bread and butter, was down in Q3/2016 from Q3/2015 (in USD). Casino and sportsbook revenue was $64.2 million in Q3/2016, though you have to wonder how expensive it will be for the company to drive growth in these two products, given the market share that is currently enjoyed by their biggest competitors.
-
With flat growth in the online poker market and an uphill climb gaining market share in the online casino/sports book market, Amaya may be in for a fairly uninspiring 2017.
--
Filed Under:
Online Poker Rooms