Dates for Colossus III, $1,500 Millionaire Maker Released
Published on January 12th, 2017 5:42 pm EST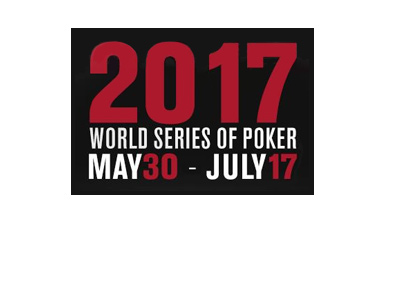 Earlier today, the World Series of Poker announced the dates for the "flagship events" at this year's WSOP.
The World Series of Poker has structured their schedule so that each weekend of the series features a flagship event, including the third edition of the Colossus tournament and the $1,500 Millionaire Maker.
Here is the schedule for the festival's six "flagship events":
$565 Colossus III - June 2, 3, 4
$1,500 Millionaire Maker - June 10, 11
$1,000 Seniors and Super Seniors - June 16, 18
$1,500 Monster Stack - June 24, 25
$888 Crazy Eights - July 1, 2
$10,000 Main Event - July 8, 9, 10
The Colossus III event will have two starting flights a day for three straight days, while the $1,500 Millionaire Maker will have one starting flight per day. The $888 Crazy Eights event will feature two starting flights on both July 1st and July 2nd.
-
In addition, the World Series of Poker confirmed the dates for three more events:
-the Little One for ONE DROP will have starting flights on July 11, 12 and 13
-the $565 Casino Employees tournament will start on Wednesday, May 31st
-the $10,000/$1,000 Ladies Championship will begin on Friday, July 7th
-
World Series of Poker organizers continue to work on a finalized schedule for the entire series, which is expected to be released sometime in February.
Source: WSOP.com -
Flagship Weekend Events Solidified For 2017 WSOP
--
Filed Under:
The World Series of Poker