Daniel "Jungleman12" Cates Says That Challenge Could Resume in 2017
Published on January 17th, 2017 5:34 pm EST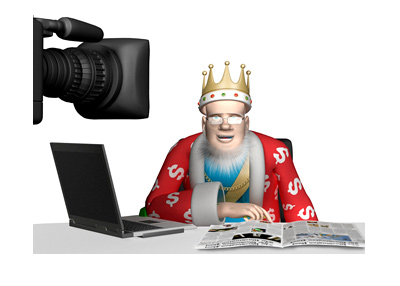 A few days ago, Daniel "Jungleman12" Cates stated on his Twitter account (@junglemandan) that the "Durrrr Challenge" could possibly resume in 2017.
On January 15th, Doug Polk said this via his @DougPolkPoker Twitter account:
"Just a casual reminder to everyone that the @TomDwan Challenge against @junglemandan was one of the most massive scams in poker history"
To which Cates responded:
"tom and I have been talking about this and working on a resolution. We should get some hands this year"
and
"I agree, Tom is cooperating though / has had some problems"
-
It is hard to believe, though the second "Durrrr Challenge" got underway roughly 6 1/2 years ago and still hasn't concluded. When the second "Durrrr Challenge" got underway, Pokerstars and Full Tilt Poker were still operating in the United States and President Obama was in the first half of his first term in the White House.
As it stands right now, Cates has a $1,251,059 lead over Dwan after a total of 19,335 hands. The challenge calls for 50,000 hands at $200/$400 minimum blinds of either No Limit Hold'em or Pot Limit Omaha (the choice of which belongs to Dwan's opponent).
At the end of the 50,000 hand challenge, if Dwan is ahead, he is to receive $500,000 extra from his opponent. If Dwan's opponent wins the challenge, Dwan would have to pay out $1,500,000.
-
After beating Patrik Antonius in the first challenge (Dwan and Antonius didn't finish all 50,000 hands, though Antonius reportedly bought out), Dwan took on Daniel Cates. The challenge started in August of 2010 and Cates quickly jumped out to a sizeable lead.
At this point, the second "Durrrr Challenge" ground to a standstill. "Black Friday" took place and Dwan reportedly had a number of issues, which led to Cates getting increasingly agitated at the slow pace that the Challenge was taking to finish. There have been various rumors floating around about Dwan, though Cates appears hopeful that the challenge will resume this year.
People who have been following the challenge since its start in August of 2010, however, aren't so confident.
--
Filed Under:
Other Poker News