Negreanu Remains Hopeful That He Can Still Play in Tournament
Published on February 4th, 2017 3:19 pm EST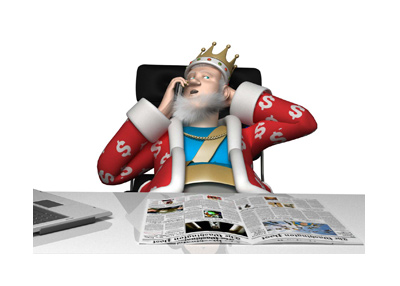 The Super High Roller Bowl, which is set to take place in a couple of months, caps the size of its field at 50 players.
The Aria, which hosts the event, holds a total of 15 spots for "non-professional, super high roller" players. This leaves 35 spots open to anybody who wants to cough up the $300,000 to play.
A total of 54 players decided to put down $30,000 deposits in order to have a chance of playing in the event. With just 35 spots available, the Aria elected to run a lottery to see who would be able to play. After all, with $5,000,000 going to the winner, professionals like Daniel Negreanu and Erik Seidel desperately wanted to play.
-
Much to the likely chagrin of tournament organizers, some of the biggest names in the poker world were shut out of the event after the last lottery ball was pulled.
Daniel Negreanu, for instance, will likely be sitting on the sidelines this year, as he was one of the 19 players who were not selected to play in the event. Negreanu, however, is still hopeful that he can play, per this Tweet:
"My ball was the very next ball to be chosen. Didn't make the cut to play the SHRB but am hopeful I'm chosen for one of 15 reserve spots."
-
In addition to Negreanu, Daniel Colman and Jason Mercier were some of the other names who didn't make the cut.
By limiting the field size, the Aria is employing a tried and true marketing technique (scarcity) to increase the allure of the tournament. It's clearly working, as tournament organizers had no problem getting more than 50 players to pay $30,000 deposits in order to have a chance of playing.
-
This year's SHRB will run from May 28th to May 31s at the ARIA in Las Vegas. There will be a prize pool of $15 million, with the eventual winner of the event walking away with $5 million.
--
Filed Under:
Other Poker News