Former CEO Still Owns 17,605,839 Common Shares
Published on March 13th, 2017 2:39 am EST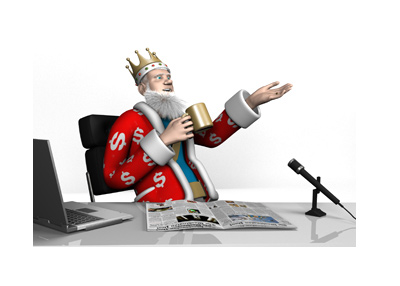 Earlier this week, former Amaya Inc. CEO David Baazov revealed that he had sold a significant portion of his stake in the parent company of Pokerstars.
According to a press release, Baazov revealed that he sold 7 million shares of Amaya Inc. on the Toronto Stock Exchange for a price of $19.00 per share CDN. This resulted in a total windfall of $133 million for Baazov.
Baazov still owns a sizeable stake in the company following the sale, as he now has a stake of 17,605,839 common shares, which is good for 12.1% of the common shares in the company. Baazov said that the sale was effected for "investment purposes" and that he may continue to sell shares whenever he sees fit.
-
Baazov is the co-founder of Amaya Inc. and spearheaded the company's purchase of Pokerstars and Full Tilt Poker in June of 2014.
Baazov stepped down from the company last year after allegations of insider trading surfaced. The attorneys for the Autorite des marches financiers (AMF) in Quebec filed multiple charges against Baazov and some of his associates, alleging that Baazov was involved in an elaborate scheme to profit off of non-public information. Baazov, for his part, has denied the charges. The Baazov insider trading trial is set to begin in November.
Baazov has maintained his innocence.
-
Baazov attempted to take Amaya Inc. private last year though was ultimately unsuccessful in his attempt, as he stated that the asking price ended up being too high. There were rumored worries over Baazov's source of funding for the transaction, which resulted in the markets doubting that the transaction would go through. The markets were right and Baazov ultimately pulled his bid.
-
With this transaction, Baazov seems like he is officially done with Amaya Inc.
--
Filed Under:
Other Poker News