Tony G Added To Russian Blacklist
Published on March 24th, 2017 9:53 pm EST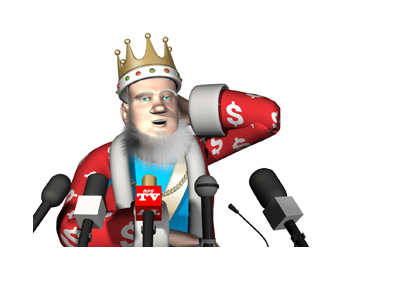 Earlier today, "Tony G", aka Antanas Guoga, revealed that he has been blacklisted from entering Russia.
Tony G has been largely absent from the poker world over the past couple of years, and that has been due to his position as a Member of European Parliament for Lithuania. Guoga, who spent years terrorizing players at the poker table and building up his Pokernews.com business, is now an EPP Group member, which has a mission statement to "defend centre-right policies to promote growth and jobs in a more integrated Europe."
-
In revealing his ban from Russia, Tony G linked to a Politico.eu article which revealed that "Antanas Guoga has been added to the list of MEPs banned from entering Russia."
The article reveals that G believes he was banned "partly because he trolled a Russian diplomat during a hearing in the European Parliament". The "trolling" took
place here
(from Tony G's Facebook page)
-
Thanks to this recent piece of news, don't expect to see Tony G show up at a Pokerstars Championship Sochi event anytime soon.
Perhaps the Russians are getting payback for this?
Source:
Politico.eu
--
Filed Under:
Other Poker News