Tournament Series To Run From April 30th to May 23rd
Published on March 30th, 2017 8:45 pm EST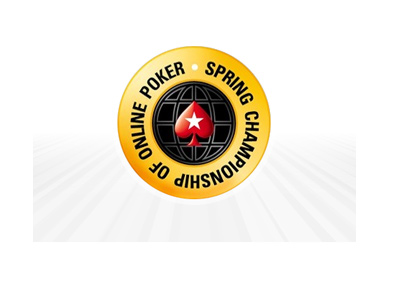 Earlier this week, Pokerstars released the schedule for this year's Spring Championship of Online Poker.
This year's SCOOP will run from April 30th until May 23rd. There will be a total of 57 events, with each event comprising of three tournaments with different buy-ins - a low, medium and high buy-in tournament. For instance, the main event, which gets underway on May 21st, will be comprised of tournaments with buy-ins of $109, $1,050 and $10,300.
-
This year's SCOOP will have a total of $55 million in total guaranteed prize money, which is a full $15 million more than last year's event.
According to Pokerstars, there will be three "High Roller" events as well as a vast array of different tournament types, including "Win The Button", "Progressive KO" and "Bubble Rush" tournaments.
The first event of this year's SCOOP will last a full week and will feature "phase tournaments" with buy-ins of $11, $109 and $1,050. The rest of the SCOOP schedule will get underway on Sunday, May 7th with SCOOP #2, which will feature No Limit Hold'em tournaments with buy-ins of $11, $109 and $1,050.
The final event of the series will get underway at 14:00 ET on Monday, May 22nd. This event, SCOOP #57, will be a player's choice event with buy-ins of $11, $109 and $1,050.
-
The SCOOP is popular with professional players who are looking to sharpen their games ahead of the World Series of Poker, which gets underway in late May.
Many top players who call the United States home will be flying outside of the country to play in this year's SCOOP event before travelling to Las Vegas for the WSOP.
-
The full schedule for this year's SCOOP can be found by visiting the link below:
Source: Pokerstars.com -
Announcing the 2017 Spring Championship of Online Poker schedule
--
Filed Under:
Online Poker Rooms