"Ivey League" Poker Training Site To Stop Posting New Content
Published on April 13th, 2017 5:59 pm EST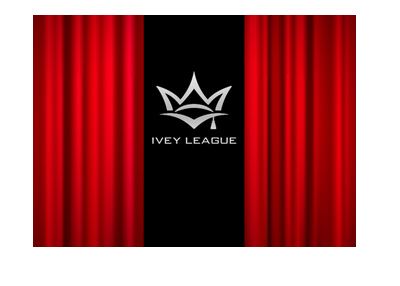 In the aftermath of "Black Friday" in 2011, Phil Ivey decided to try to expand his brand (and revenue streams) by launching a number of different ventures, including "Ivey Poker" and "Ivey League".
"Ivey Poker", which was a play-for-free poker app on Facebook, was "temporarily" closed in October of 2014.
"Ivey League", which is a site that features training content from a number of the biggest names in poker, is also going to be shutting down as well, as the site revealed that it would no longer be producing new content as of May 1st.
Here is more from the @IveyLeague Twitter feed:
"As of May 1st we will no longer be posting new video content. The video library will remain online as we process prorated refunds..."
"We would like to thank everyone who was a part of Ivey League and wish everyone the best with their poker journey's going forward."
-
The site featured content from some of the world's top poker players, including the likes of Phil Ivey, Patrik Antonius, Cole South and Andrew Lichtenberger.
There was a lack of content from the top names, however, as a search of the site reveals no new content from the players listed above from the past six months.
At the end of the day, the poker industry continues to contract thanks to a number of different issues, and this has certainty hurt the business of training sites such as IveyLeague.com.
--
Filed Under:
Other Poker News