Bellagio To Stream Live Cash Games Every Week
Published on April 21st, 2017 7:58 pm EST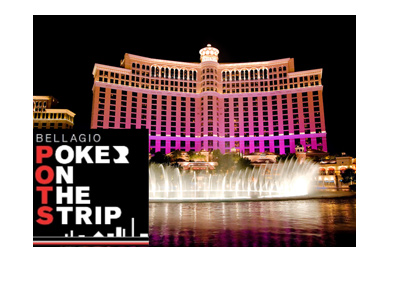 In the past, many poker fans would flock to Full Tilt Poker to watch the likes of Phil Ivey, Patrik Antonius and Tom "durrrr" Dwan play in the biggest online cash games.
Over the past couple of years, things have been shifting to live streams hosted on sites such as Twitch.tv and Youtube, as well as Vlogs that detail the daily grind of cash game players. Many poker players, including the likes of Jason Somerville, Parker Talbot and Jaime Staples, have been able to parlay their success on Twitch.tv into valuable new streams of income in the form of poker site sponsorships and Twitch.tv membership revenues. In the past, winning a big tournament was the surest path to locking down a poker room sponsorship - nowadays, a large following on Twitch.tv will do the trick.
The Bellagio Poker Room is jumping in on the streaming action as well, as they announced earlier in the week that they will be streaming cash games every week.
The channel will be Twitch.tv/BellagioPots, and here is the schedule for April and May:
April 26th - 7 pm - $2-$5-$10 NLH, $500-$2,000 buy-in
May 3rd - 7 pm - $2-$5-$10 NLH, $500-$2,000 buy-in
May 10th - 7 pm - $2-$5-$10 NLH, $500-$2,000 buy-in
May 17th - 7 pm - $2-$5-$10 NLH, $500-$2,000 buy-in
May 24th - 7 pm - $10-$20 NLH, $800-$5,000 buy-in
The stream will go in hiatus with the start of the World Series of Poker, though the Bellagio plans to bring it back "after the summer".
-
"Poker Night in America" has proven to be very successful on Twitch - will the Bellagio be able to follow suit?
Source:
Bellagio Pots - Twitch.tv
--
Filed Under:
Other Poker News