1.2 Million Notices Sent Out To Potential Victims of Absolute Poker/Ultimate Bet
Published on May 6th, 2017 3:15 pm EST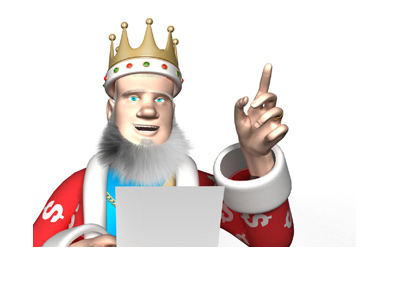 Just a friendly reminder that the deadline to file your claim if you have money owed to you by either Absolute Poker or Ultimatebet is on June 9th, 2017, which is just over a month away.
Garden City Group, LLC, which has handled the Full Tilt Poker claims administration process for the US government, is also handling the Absolute Poker/Ultimatebet file.
According to GCG, the company finished emailing 1.2 million potential victims of Absolute Poker/Ultimatebet on April 13th, 2017. These notices can often find the spam or junk folder - if you are unsure as to whether or not you are owed money, I would suggest visiting the link at the bottom of this page to look up your account information, as many people are finding success this way.
The claims process should work the same as it did with Full Tilt Poker. Once the claims deadline has passed, GCG will assess all of the claims that they have received. All of the approved claims should then receive their AP/UB balances via electronic bank transfer a short while later.
-
Based on everything that we have heard, there is no reason to believe that people will receive less than 100% of what is owed to them.
If you believe that you are owed money by AP/UB and haven't heard anything as of yet, I'd suggest that you check your spam or junk mail folder. If there is nothing there, you should go to AbsolutePokerClaims.com, click on "Online Filing Page", enter your information (Email address on file with Absolute Poker or Ultimatebet, Player ID and Last Name) and go from there.
Many people have been pleasantly surprised to find out how much money they had trapped on AP/UB, so I'd recommend taking five minutes of your time to fill out the form.
Source:
AbsolutePokerClaims.com
--
Filed Under:
Other Poker News