Paddy Power Betfair May Pay As Much as $48 Million For Acquisition
Published on May 10th, 2017 2:42 pm EST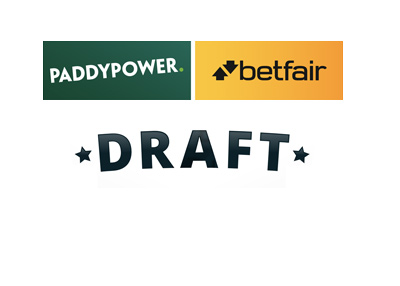 Paddy Power Betfair, one of the largest online gaming firms in the world, announced earlier today that they were acquiring "Draft", a US-based fantasy sports company.
Paddy Power Betfair will be paying as much as $48 million for the company, with $19 million being paid upfront and an additional $29 million in potential performance bonuses. Paddy Power Betfair said that "Draft" (which can be found at playdraft.com) is expected to lose $20 million this year as the company significantly ramps up its marketing costs.
-
The daily fantasy sports industry has undergone a significant upheaval in recent years. After a period of astonishing growth and investment, the industry came under significant pressure from regulators after a controversy involving FanDuel, DraftKings and player data that employees of the companies used to make money on each other's sites. ESPN soured on the industry almost overnight, scuttling a deal between themselves and DraftKings.
The industry has been culled significantly over the past couple of years, with a number of operators folding or merging. DraftKings and Fanduel are looking to join in a merger of equals, should they be able to gain regulator approval.
The landscape for daily fantasy sports has stabilized significantly over the past couple of years, and Paddy Power Betfair clearly sees an opportunity. Analysts have largely cheered the deal, as it will give the company a chance to earn some money from the US market.
-
"Draft" is an early-stage company that provides a twist on the traditional daily fantasy sports format. Players pick teams in the snake draft format (similar to a season long fantasy team) and compete against each other on a weekly basis.
Source: Telegraph.co.uk -
Paddy Power Betfair Enters Fantasy Land on Back of US Sports Acquisition
--
Filed Under:
Online Poker Rooms