Daniel Negreanu's Team Finishes in Third Place in $10,000 Tag Team Event
Published on June 3rd, 2017 3:29 am EST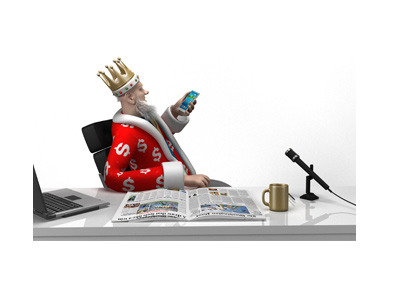 Daniel Negreanu has some lofty goals for this summer which include winning three World Series of Poker bracelets and taking down the WSOP Player of the Year title.
Negreanu looked to be in good shape to take down a bracelet early on in the World Series of Poker, as his team entered the final table of the $10,000 Tag Team Championship in first place. Negreanu's team included Negreanu, Eric Wasserson, David Benyamine and Mark Gregorich, though Negreanu had played the bulk of the hands for his team in the tournament.
In the end, Negreanu and his team ended up getting bounced in 3rd place for $119,753. With the board reading Ah-7h-6c-5d in Team Negreanu's last hand, team Liv Boeree/Igor Kurganov pushed all-in. After a bit of deliberation, Negreanu made the call and the two teams turned up:
Team Negreanu: A-8 offsuit
Team Boeree: 6h-5h
Negreanu had a pair of Aces and a straight draw, while Boeree/Kurganov held two pair and a flush draw.
The river brought the Jack of Hearts, giving Team Boeree/Kurganov a flush and all of Team Negreanu's chips. In the end, Team Boeree/Kurganov would end up taking down the event.
-
While Negreanu was certainly disappointed not to win a bracelet, the third place performance did wonders for his $25,000 World Series of Poker fantasy team, which includes all members of his $10,000 Tag Team Championship team. With the money that is on the line in the $25k WSOP fantasy event (including all of the side bets), this was certainly a good start to the summer for Negreanu.
Negreanu wasted no time following his third place elimination as he walked over to the $111,111 High Roller For ONE DROP and took his seat. As you can imagine, the field in this event is extremely tough, so Negreanu will have his work cut out for him if he wants to take down a bracelet in this event.
--
Filed Under:
The World Series of Poker