Daniel Negreanu Continues To Look For 7th World Series of Poker Bracelet
Published on June 7th, 2017 12:26 pm EST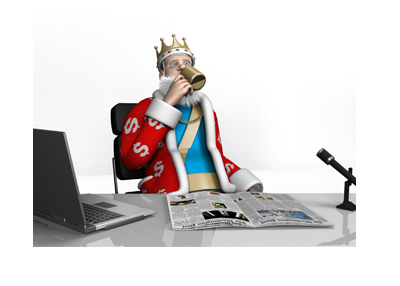 After hours and hours of gruelling three-handed play, the decision was made to delay the conclusion of the $10,000 Omaha Hi-Lo 8 or Better Championship event until Wednesday afternoon.
When play resumes on Wednesday afternoon, Abe Mosseri and Daniel Negreanu will battle it out to see who will take home the bracelet. Here are the current chip stacks:
Abe Mosseri, 5,135,000
Daniel Negreanu, 2,575,000
The blinds will be 150,000/300,000 when play resumes on Wednesday afternoon.
-
Three-handed play between Mosseri, Negreanu and Yarron Bendor lasted many hours, with the lead changes hands multiple times. During three-handed play, all three men possessed the chip lead at one time.
Bendor was eventually eliminated by Negreanu after Bendor elected to make his last stand holding Kd-5s-3c-2h. Negreanu called with Ah-Jd-6d-4c and flopped a pair of sixes to take down the pot.
When heads-up play started, Negreanu held a commanding 5,825,000 to 1,875,000 chip lead over Mosseri, though Mosseri quickly turned this around.
-
Daniel Negreanu is looking to win the 7th World Series of Poker bracelet of his career on Wednesday afternoon, while Mosseri will be looking to win his second. Mosseri is widely considered to be one of the most under-rated players in poker, as he tends to stick to cash games rather than play in tournaments.
Prior to this year's World Series of Poker getting underway, Negreanu declared that he would be winning three bracelets and finishing at the top of the WSOP POY list this year. After finishing in third place in the $10,000 Tag Team event, Negreanu's summer would be off to a great start if he manages to defeat Mosseri on Wednesday afternoon.
Play in the event is set to resume at 2 pm local time on Wednesday afternoon.
--
Filed Under:
The World Series of Poker