Bolt To Help Introduce Poker To New Audiences
Published on June 10th, 2017 2:43 am EST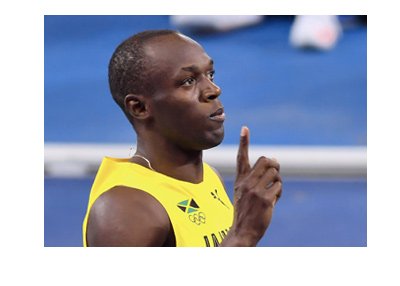 Usain Bolt, who is one of the most famous athletes in the world, has signed a deal with Pokerstars.
According to Eric Hollreiser, Pokerstars' vice president of corporate communications, Bolt will "represent Pokerstars in marketing campaigns and live appearances gear ed toward introducing new audiences to poker".
-
Usain Bolt, who was born on August 21st, 1986 in Sherwood Content, Trelawny, Jamaica, is an eight-time Olympic gold medalist who currently holds numerous world sprinting records. Bolt is extremely likeable with a larger-than-life personality, which has helped to make him one of the most popular athletes in the world. Bolt has nearly 5 million Twitter followers, roughly 7 million Instagram followers and nearly 20 million people following his Facebook page.
Given Bolt's global popularity, the sprinter should help to grow Pokerstars' business in some of the less saturated markets around the world.
-
In recent months, Pokerstars has inked deals with both Kevin Hart and Usain Bolt.
These signings came just a few months after Pokerstars elected to part ways with both Neymar, Jr. and Cristiano Ronaldo. Many people at the time assumed that this meant that Pokerstars was done partnering with stars of the sporting world.
Pokerstars is continuing the trend of signing sponsorship deals with people who will appeal to a mainstream audience, as the company has repeatedly stated in recent months that the recreational player is their priority right now.
Source: Pokerstars.com -
Usain Bolt, world's fastest man, partners with Pokerstars
--
Filed Under:
Online Poker Rooms