Henson Currently Sits 1 Point Ahead of Ryan Hughes
Published on June 27th, 2017 10:09 pm EST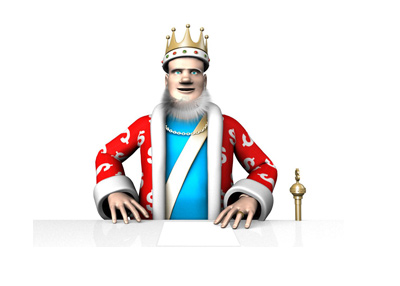 Thanks to recent 3rd and 7th place finishes, Ray Henson of Houston, Texas has taken over the lead for the World Series of Poker Player of the Year race.
So far this summer, Henson has cashed in a total of eight events, including 3rd place finishes in the $1,500 Pot Limit Omaha Hi-Lo 8 or Better and $1,500 Limit Hold'em events and a 7th place finish in the $10,000 Limit Hold'em Championship. Henson has also managed 248th, 450th, 110th, 47th and 699th place finishes in other assorted bracelet events this summer.
Ryan Hughes, who has cashed in an astounding 11 events so far this summer, is 1 point behind Henson and is in second place on the WSOP POY leaderboard. Hughes has managed two final table appearances so far this summer, including a 7th place finish in the $3,000 HORSE event and a 5th place finish in the $10,000 Heads-Up No Limit Hold'em event.
The top five names on the 2017 WSOP POY leaderboard currently looks like this:
Ray Henson, 531.22
Ryan Hughes, 530.13
John Racener, 527.75
James Obst, 509.01
Mike Leah, 508.24
-
A spirited debate has been raging over how points for the WSOP POY race are being calculated.
For instance, it seems absurd to consider the fact that David Bach, who has already won TWO bracelets this summer, is 30th on the leaderboard with a total of 352.91 points. How can a player with two bracelets be nearly 200 points behind somebody with zero bracelet wins this summer?
Or consider Daniel Negreanu, who has eight cashes this summer, including three final table appearances in $10,000 buy-in events. Should somebody with three final table appearances in $10,000 buy-in events and eight cashes be behind somebody with 1 final table appearance in a $10,000 buy-in event and eight cashes? Negreanu hasn't won a bracelet so far this summer, though his results have been remarkably consistent, especially given the level of competition that he is going against in the higher buy-in tournaments that he prefers to play.
-
There is obviously too much emphasis on simply cashing in the WSOP POY leaderboard calculations, and I would expect that there will be changes for next year.
Source: WSOP.com -
WSOP POY Leaderboard
--
Filed Under:
The World Series of Poker