Schedule Will Feature 81 "High" and "Low" Events
Published on August 17th, 2017 10:12 pm EST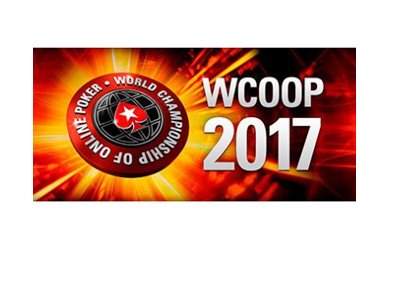 The schedule for the 2017 WCOOP (World Championship of Online Poker) has now been released to the public.
This year's WCOOP schedule is a bit different. Instead of a "mini-WCOOP" series, Pokerstars has elected to make two tiers of WCOOP tournaments - one with a large buy-in and one with a small buy-in. In most cases, the "Low" version of an event will get underway one day after its "High" buy-in counterpart kicks off.
Another big change this year? Structures. All low buy-in events with start with 25,000 chips, while the high buy-in tournaments will start with 50,000 chips. The levels will be shorter than in previous years, though the increases to the blinds will be smaller.
-
The 2017 WCOOP will run from September 3rd until September 25th. The first tournament (WCOOP #1 High) will be a $215 NLHE event (Sunday Kickoff SE), while the last events of the series will be a $27 NLHE (Wrap-Up) and $530 NLHE (Wrap-Up) event, both of which get underway at 15:00 ET on September 25th.
There will be a total of 162 events that will comprise this year's WCOOP schedule - 81 "High" buy-in events and 81 "Low" buy-in events.
The "High" main event will have a buy-in of $5,200 and get underway at 14:00 ET on September 24th, while the "Low" buy-in main event will have a buy-in of $215 and get underway at the same time.
-
The 2017 WCOOP has a wide variety of different games, formats and buy-in levels that will appeal to pros and casual players alike.
The entire schedule can be accessed via the link below:
Source:
WCOOP 2017 Schedule (*.pdf)
--
Filed Under:
Online Poker Rooms