Payments To Be Made Within 4-6 Weeks
Published on August 18th, 2017 2:53 pm EST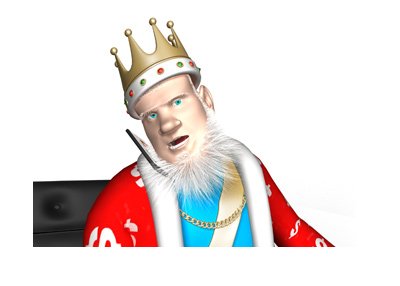 Earlier today, the Garden City Group, LLC, which is the company that was hired by the US government to handle the Absolute Poker/Ultimatebet payouts, announced that a first wave of payments will be going out in "4-6 weeks".
If you submitted a claim and were approved for this first wave of payments, you should have received an email earlier today.
The Money Laundering and Asset Recovery Section of the Department of Justice has approved an initial round of payments to a total of 7,400 Petitioners.
In total, "almost $33.5 million" will be sent out via electronic ACH or foreign currency wire over the next 4-6 weeks. 4-6 weeks is the target payment date that is being mentioned in the round of emails that have gone out today.
-
If your Petition for payment was approved and you don't owe money to the US government, you will be receiving 100% of your balance.
Those who were approved for payment but have a delinquent debt will have the amount owing deducted from their balance via the Treasury Offset Program.
-
If you still haven't filed your Petition, the Garden City Group, LLC has extended the Petition for Remission deadline until September 7th, 2017.
Just like with Full Tilt Poker, there will be subsequent rounds of payments that deal with people who didn't file by June 9th, have disputed balances, etc.
-
It should be noted that these Absolute Poker/Ultimatebet payments are coming out of the $547 million that Pokerstars agreed to pay to the US government to settle their "Black Friday" charges.
Source:
AbsolutePokerClaims.com
--
Filed Under:
Online Poker Rooms