Move Continues Pokerstars' Appeal For More Recreational Players
Published on September 7th, 2017 11:53 am EST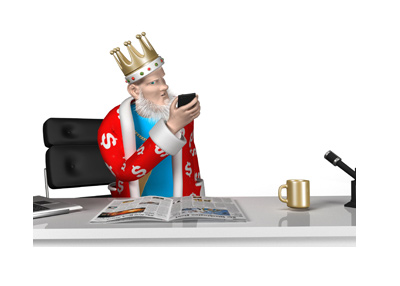 Pokerstars has made no secret about the fact that they are looking to appeal to the recreational poker player. The type of recreational player who will deposit $100 on a Friday night, play a few hands of poker and then dabble in some online casino and sports betting action. This is the type of customer that Pokerstars is looking to attract right now, and they have made no attempt to hide it, much to the dismay of those who are trying to eke out a living playing poker. Profit is the name of the game for Pokerstars, and regulars on the site have seen their rewards get whittled away over the past couple of years.
Earlier today, Pokerstars made another move that will no doubt aggravate many who are already upset with Pokerstars - they deepened the payouts for many of their tournaments.
Pokerstars, which wants people to "experience the thrill" of cashing more often, said that roughly 70% of their tournaments will be impacted by this change.
Tournaments that have been paying out 12% of the field will now pay out 14%; tournaments that have been paying out 14% of the field will now pay out 16%; tournaments that have been paying out 16% of the field will now pay out 18%, and tournaments that have been paying out 18% of the field will now pay out 20%.
Pokerstars notes that 30% of their tournaments, including "Progressive Knockouts, many high buy-ins and tournaments already paying 20%" will not be impacted by the change.
These changes will go into effect on September 11th.
-
Skilled tournament players obviously won't like this change. A good tournament player is going to finish at the top of the field much more likely than a casual player, so they will prefer narrower payouts.
In this day and age, however, the focus is on the casual player and the overall strength of the poker "ecosystem". By deepening payouts, casual players will cash more often and pay more rake.
-
What do you think about these changes?
Source: Pokerstars.com -
Paying More Places: The Evolution of Pokerstars Online Tournament Payouts
--
Filed Under:
Online Poker Rooms