Pokerstars Reportedly Already Looking at Potential Acquisition Targets
Published on November 14th, 2017 9:52 pm EST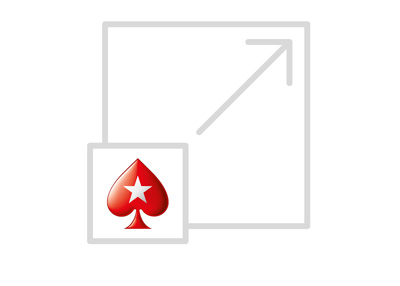 The Stars Group Inc., which is the parent company of Pokerstars, is reportedly on the hunt for acquisitions in order to help expand the company.
In an interview with Reuters on Monday, The Stars Group Inc. CEO Rafael Ashkenazi claimed that the company could raise up to $2.5 billion to help fund acquisitions. This, according to Ashkenazi, is the direct result of the company aggressively paying down debt over the past couple of years, which has allowed it to start considering acquisitions in order to expand its footprint in the online gambling industry.
In addition to over $250 million in cash on hand, Pokerstars could raise an additional $2.5 billion in financing, which could put it in the running to acquire some fairly large companies. In fact, Ashkenazi has said that talks with companies are currently underway, though he wouldn't name the potential objects of Pokerstars' desire.
Ashkenazi said that Pokerstars could either acquire one big company or "three to five small-to-medium companies".
It seems likely, given Pokerstars' chokehold on the online poker industry, that they would be looking to acquire companies that are focused in sports betting and casino games. Pokerstars is looking to become more of a full-fledged online gambling company, and a major acquisition would certainly speed up this transition.
The Stars Group Inc. tried unsuccessfully to acquire William Hill in the past, though those efforts ultimately fell apart after several prominent William Hill investors spoke out against the deal. These investors were worried about the debt load that the combined company would carry, in addition to stagnating poker revenues at Pokerstars.
Could Pokerstars make another run at William Hill? If William Hill's shareholders didn't like the deal before, I'm not sure why they would feel differently now, even though Pokerstars has paid down a big chunk of debt since the deal fell apart.
-
There is likely going to be even more consolidation in the online gambling industry in 2018, and Pokerstars looks to be right in the middle of it.
Source:
Pokerstars Owner Could Raise Up To $2.50 Billion For M&A: CEO
--
Filed Under:
Online Poker Rooms