Healthy Competition Leading To Strong Revenue Numbers for New Jersey's Online Gaming Sector
Published on November 20th, 2017 5:23 am EST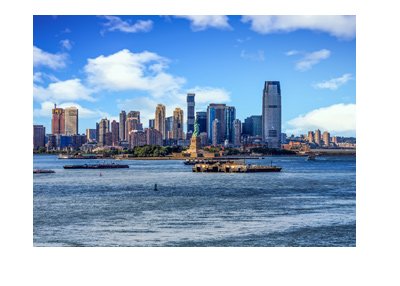 In this day and age, states are looking for new sources of tax revenue. Many states are struggling to pay for their roads and schools and hospitals, and a couple of new revenue sources (online gambling, marijuana) have popped up in recent years, which is great news to the states that are desperately in need of money.
New Jersey, for instance, is enjoying a lucrative new revenue stream in the form of online gaming taxes. The online gaming market in the state has proven to be very strong - competition is fierce, and residents of the state have benefitted as a result. This is what a healthy market looks like.
According to the latest projections from NJ.gov, New Jersey's online gaming market will do roughly $250 million in revenues in 2017. This will be, by far, the strongest such number posted in the state since online gaming launched four years ago. New Jersey, with its licensing fees and 15% tax on Internet gaming gross revenues, has managed to generate a new revenue stream totalling in the tens of millions of dollars per year as a result.
As mentioned, competition in the state is fierce, as there are a number of major players operating in the state.
Here are the revenue numbers for October:
Borgata Hotel Casino & Spa, $4,179,277
Caesars Interactive Entertainment, $3,311,765
Golden Nugget Atlantic City, $6,138,184
Resorts Digital Gaming, LLC, $3,476,923
Tropicana Casino & Resort, $3,461,476
As you can see, there are no weak links in the New Jersey market. This translates into strong competition, which translates into better promotions for customers.
-
The Golden Nugget Atlantic City group, which operates www.goldennuggetcasino.com, www.betfaircasino.com and www.playsugarhouse.com, has brought in the most online gaming revenue YTD with over $56 million. All of this revenue has come from the company's online casino offerings.
Resorts Digital Gaming, LLC, which includes Pokerstars NJ, has brought in the most online poker revenue YTD with a total of $8,310,899.
Source: NJ.gov -
Monthly Internet Gross Revenue Report (*.pdf)
--
Filed Under:
Other Poker News