Bill Would Allow New Jersey To Combine Player Pools With International Operators
Published on December 8th, 2017 8:37 am EST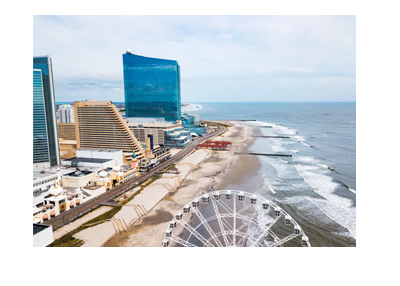 The introduction of legalized online gaming to New Jersey has provided many benefits to the state, including nearly a billion dollars in economic output, over 3000 jobs, over $210 million in wages and $124 million in tax revenues.
That is obviously a grand slam for the state, though New Jersey Senator Raymond Lesniak thinks that things could be even better.
In late November, Lesniak introduced Bill No. 3536, which would "allow Internet gaming equipment to be located outside Atlantic City for certain international gaming purposes, subject to Division of Gaming Enforcement approval".
This bill would remove the requirement that gaming servers be located in Atlantic City. In short, this change would allow New Jersey online gaming sites to share liquidity with international player pools.
-
Combining player pools is a net benefit to all involved. Increased liquidity leads to more action on a site, which leads to bigger tournament prize pools and better selection when it comes to cash games and SNGs, which in turn leads to more traffic.
If New Jersey was able to share liquidity with certain European countries, the result would be greatly improved offerings for any New Jersey poker players. In fact, you'd likely even more poker pros moving to the state, which would provide another economic benefit to the state of New Jersey.
This is truly a win/win bill for New Jersey and it will be interesting to see if it becomes law.
-
While other states have seen their share of struggles when it comes to their online gaming markets, New Jersey has been doing exceptionally well, largely due to a very competitive market. There are multiple major names operating in the market, and this has translated into healthy competition for customers.
While other states may be legalizing online gaming soon, New Jersey continues to solidify themselves as the leader in online gaming in the United States.
Source:
Bill No. 3536 (*.pdf)
--
Filed Under:
Other Poker News