Selbst To Focus on Hedge Fund Position Full-Time
Published on January 2nd, 2018 3:21 am EST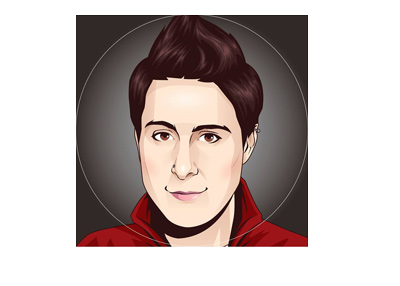 In late December, Vanessa Selbst revealed that she was moving away from the world of poker and devoting herself fully to the world of finance.
As part of the announcement, Selbst said that she was parting ways with Pokerstars, where she had served as a member of "Team Pokerstars Pro".
-
In her Facebook post, Selbst revealed multiple reasons for deciding to cut ties with the poker world, including longing for the stability that a life as a full-time professional poker player can not provide and the challenges of devoting herself to a new venture. In addition, Selbst said that approaching the tournament grind on a part-time basis was no longer feasible due to the intense amount of work and preparation that is required to compete at the highest levels.
Selbst revealed that she has been working for a hedge fund for the past four months and that she will be continuing with the firm on a full-time basis. Selbst said that she is involved in the development of trading strategies at the firm, and that the new venture is "exhausting, exciting and completely humbling".
In addition to working at a hedge fund and competing as a professional poker player, Selbst has also worked at a law firm.
-
Selbst says that she will continue playing poker for fun, so don't be surprised to see her turn up at bigger poker events in the future.
Selbst is, without a doubt, one of the top tournament players in the world, as she has compiled nearly $12 million in total live tournament cashes throughout her career. This includes a $1.823 million score at the 2010 Partouche Poker Tour Main Event in Cannes, France.
-
A link to Selbst's farewell statement on Facebook can be found below:
Source:
Facebook.com
--
Filed Under:
Other Poker News