Brunson: "In One Day, It Was Worthless"
Published on February 15th, 2018 9:12 pm EST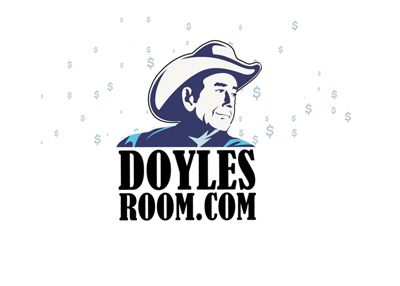 Earlier this week, legendary poker player Doyle Brunson took to Twitter to reveal that he once turned down $230 million for Doylesroom.com, which was a site that operated prior to "Black Friday" taking place in the United States.
In a reply to a Nolan Dolla article titled "20 Years of Online Poker: Tales of Fast Money, Wicked Beats, and Broken Mice", Brunson said this:
"Be sure and include a certain person who turned down a $230,000,000 offer for a card room that had his name on it. In one day, it was worthless. This person who had a 50% ownership has recurring nightmares about it."
Doylesroom.com was launched in 2004, which was right around the time that Full Tilt Poker got its start as well. Though the site switched from network to network over the years, the numbers were moderately strong on the site, mainly thanks to Brunson and his ability to attract other poker personalities to the site. Brunson's site had the "Brunson 10", which was a formidable stable of young talented pros that included the likes of Chris Moorman and David Sands.
Somewhere along the line, Brunson states that he received an offer for $230 million for the site that he turned down. Prior to "Black Friday" taking place, both Full Tilt Poker and Pokerstars were worth billions of dollars (well, Pokerstars anyways, as FTP turned out to be insolvent), so Doyle likely thought he could hold out for even more.
Unfortunately for Brunson, things quickly changed.
In April of 2011, "Black Friday" took place in the United States, which led to the temporary shutdown of Pokerstars and Full Tilt Poker, as well as the permanent closure of Absolute Poker and Ultimatebet.
In May of 2011, a federal grand jury in Baltimore returned indictments that resulted in the seizure of a number of different domains, including Doylesroom.com. Doylesroom.com essentially went up in smoke overnight, as it was acquired shortly after (likely for pennies on the dollar) by Americas Cardroom.
--
Filed Under:
Online Poker Rooms