$300,000 Buy-In Expected To Lead To Prize Pool of $14 Million
Published on March 2nd, 2018 2:04 pm EST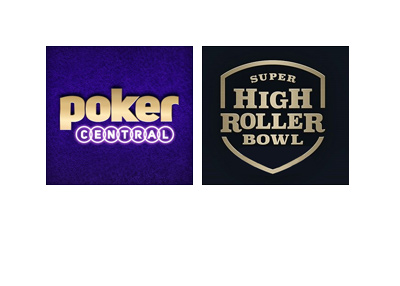 Do you have $300,000 to burn playing against many of the top poker players in the world?
If so, Poker Central would like to remind you that registration for the 2018 Super High Roller Bowl is now open.
The event, which will take place at the ARIA Resort and Casino, will run from May 27th-May 30th (just before the start of the 2018 World Series of Poker).
The 2018 Super High Roller Bowl will have a buy-in of $300,000, of which $30,000 is due upon registration in the form of a non-refundable deposit.
The field size will be limited to 48 players, with the ARIA reserving 18 seats for "VIP guest entrants".
If more than 48 players put down deposits for the event, tournament organizers will hold a lottery to see who will gain entry.
Anybody is eligible to sign up for the event, as there is no invitation required - all you need is the $300,000 to play and you are in.
The event will be streamed on PokerGo, which is the online poker streaming service that is offered by PokerCentral.
-
The Super High Roller Bowl has been held a total of three times in the past, with Brian Rast ($7,525,000) winning in 2015, Rainer Kempe ($5,000,000) winning in 2016 and Christoph Vogelsang ($6,000,000) winning in 2017.
-
This year's field size means that the total prize pool should exceed $14 million, with the eventual winner of the event taking home roughly $5 million.
Source: Pokercentral.com -
2018 Super High Roller Bowl Announced, Registration Opens March 1
--
Filed Under:
Other Poker News