Registration for Event Closes on March 20th
Published on March 14th, 2018 7:29 pm EST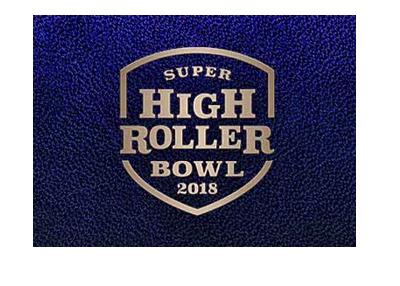 Earlier today, Poker Central and the ARIA announced that registration for the Super High Roller Bowl is going to close on March 20th.
There will be a total of 30 spots available to the general public, while another 18 seats will go to ARIA "VIP guest" entrants.
Assuming that more than 30 players put down a $30,000 deposit, there will be a lottery on March 21st to see who gets to play in the tournament, as the number of open seats will be limited to 30. This lottery will be streamed for free on PokerGo.
The buy-in for the tournament, which will run from May 27th to May 30th, is $300,000. The total prize pool is expected to top $14 million, with the eventual winner of the event walking away with an estimated $5 million.
-
This will be the fourth year that the Super High Roller Bowl has been held.
The first Super High Roller Bowl, which had a buy-in of $500,000, was won by Brian Rast and had a total of 43 entrants.
The next year (2016), the buy-in was cut down to $300,000. A total of 49 players turned out for the event, which created a total prize pool of $15 million. The event was won by Rainer Kempe ($5 million), while Fedor Holz finished in second place.
Last year (2017), a total of 56 players paid the $300,000 to enter the event. For the second year in a row, a German player took down the event, as Christoph Vogelsang ended up winning the first place prize of $6 million.
-
While the field this year is limited to 48 players, there is always a chance that more players could be allowed in if the demand is high enough.
Source: PokerCentral.com -
Super High Roller Bowl Registration Closes March 20, Live Lottery on PokerGo March 21
--
Filed Under:
Other Poker News