Staples Wins Prop Bet, Goes Deep in Two Run It Up Tournaments in Same Week
Published on April 2nd, 2018 7:37 pm EST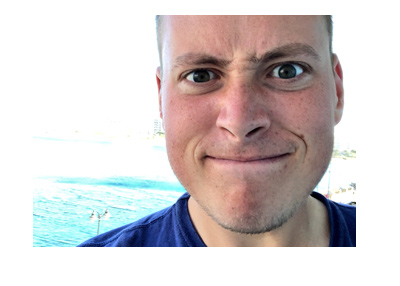 It was a very good week for Jaime Staples.
The Pokerstars-sponsored Staples, who made his name in the poker world by streaming his poker playing exploits on Twitch.tv, not only won a $150,000 prop bet against Bill Perkins this week, but he also ran deep in two separate Run It Up tournaments, including the main event.
After finishing a very long 39 hour trip from Malta to Reno, Jaime and his brother Matt had a couple of days to get ready for their official weigh-in to complete the "Ultimate Sweat". The two brothers had bet Bill Perkins that they could get within one pound of each other over the course of a year - if they could pull it off, Jaime and Matt would split $150,000, as they had bet $3,000 at 50-1 odds.
The challenge certainly wasn't easy, as the two brothers started roughly 170 pounds apart. In the end, Jaime lost well over 100 pounds while Matt gained over 50, which allowed them to weigh in at an identical 188.3 pounds on the day of the official weigh-in. The "Ultimate Sweat" was over - the two brothers had won $150,000.
-
After the weigh-in, Jaime was likely in a much more relaxed mindset, which allowed him to play very well in the Run It Up tournaments that he entered. In addition, the extra calories likely didn't hurt either.
Jaime would go on to win the $125 "Win the Button" event for $5,739, as well as adding a 24th place finish in the $125 3-Card Super Hold'em event the next day.
Jaime's biggest Run It Up Reno cash, however, would come in the main event. After battling for a number of hours at the final table (which was streamed on his Twitch.tv channel), Jaime ended up coming in third place for $26,320. This was the second largest cash of Jaime's live tournament career, surpassed only by the $26,798 that he collected for winning the €550 Turbo Pot Limit Omaha event at the 2017 PCA.
-
All in all, it's probably safe to say that this was one of the best weeks of Jaime Staples' life.
--
Filed Under:
Other Poker News