WSOP.com and 888Poker.com Set To Go Live on May 1st in New Jersey/Delaware/Nevada
Published on April 16th, 2018 5:57 pm EST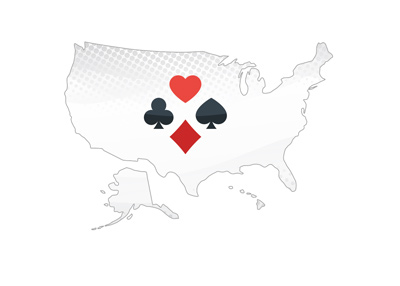 In order for online poker to thrive in the United States once again, there needs to be shared liquidity between the states that currently offer legal online gambling.
On May 1st (barring any last minute hitches), a 3-state shared liquidity pool (New Jersey, Nevada, Delaware) will be going live on WSOP.com and 888Poker.com.
Caesars has said that they have submitted their software for testing in all three jurisdictions and that they are planning for a launch on May 1st.
-
Shared liquidity pools are obviously important as they increase tournament fields, which in turn creates larger prize pools. These larger prize pools attract even more players, which leads to a snowball effect.
In addition, cash games and SNGs benefit from a larger pool of players, which means that games will be easier to get going.
-
Players in both Nevada and Delaware will need to create new accounts in order to play on the new platform, while players in New Jersey will still be able to use their existing accounts.
Players in New Jersey will be able to participate in the four bracelet events that will be taking place on WSOP.com:
Event #10 - $365 WSOP.com ONLINE No Limit Hold'em
Event #47 - $565 WSOP.com ONLINE Pot Limit Omaha 6-Handed
Event #61 - $1,000 WSOP.com ONLINE No Limit Hold'em Championship
Event #63 - $3,200 WSOP.com ONLINE No Limit Hold'em High Roller
-
This is obviously a very big step in the right direction for online poker in the United States - as more states legalize online gambling, the hope is that the shared liquidity pool continues to grow in size as well.
Source: NY Times -
APNewsBreak: 3-State Online Poker Pool to Debut May 1
--
Filed Under:
Online Poker Rooms