Loser of Hand Receives $522,622
Published on April 29th, 2018 8:45 pm EST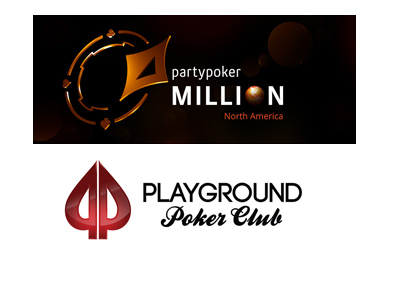 Day 1 action in the partypoker Live MILLIONS North America had wrapped up at the Playground Poker Club hours before, though the biggest hand of the day at the club was reserved for a $2/$5 cash game table.
At 5:30 am EST, nine players were seated at a $2/$5 No Limit Hold'em cash game at the Playground Poker Club.
Kwane R raised to $25 UTG+1 holding pocket Queens. Four players called Kwane's raise.
The flop came As-Qs-Jd, giving Kwane pocket Queens. After a couple of checks, Kwane moved in his remaining stack (about $100). The player in the SB (by the name of Daniel F) decided to call, while everybody else in the hand folded.
The two players elected not to flip over their cards.
The dealer dealt the Queen of hearts on the turn, giving Kwane quad Queens.
The river brought the Ts, which gave Daniel F a royal flush.
The two players turned over their cards and quickly realized what had happened as the poker room erupted in cheers and applause.
-
Here is a breakdown of how the $1.375 million bad beat jackpot was split:
$522,622 to the loser of the hand, Kwane R.
$261,311 to the winner of the hand, Daniel F.
$37,328 to the rest of the players at the table
$5,938 to the rest of the No Limit Hold'em players in the room
-
Source: Playgroundpoker.ca -
The $1.375M Primary BBJ has been won!
--
Filed Under:
Other Poker News