Ferguson: "I Worked Relentlessly To Make Sure That All Players Got Paid Back"
Published on May 24th, 2018 7:04 pm EST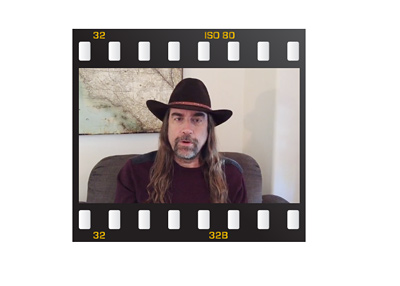 With the World Series of Poker just around the corner, Chris "Jesus" Ferguson has released a short video titled "Chris Ferguson reaches out to the poker community".
Ferguson, who is coming off of winning the WSOP POY title last year, is clearly trying to smooth things over a bit before he sits down at a World Series of Poker table next week. Ferguson played in many events in last year's World Series of Poker and remained largely silent at the table - Ferguson's table-mates largely didn't say much to the disgraced former owner of Full Tilt Poker, though there were some players that laid into him.
Ferguson's apology is clearly aimed at these people, as he surely doesn't want a repeat of last year.
The problem? Ferguson's apology is short and devoid of any real emotion.
Here is the video:
Chris Ferguson reaches out to the poker community from Chris Ferguson on Vimeo.
-
Both Doyle Brunson and Phil Hellmuth posted the video on their Twitter accounts, with Hellmuth saying that it's a shame that Ferguson has been judged so harshly.
Ferguson, as you already know, was one of the largest shareholders of Full Tilt Poker 1.0. When "Black Friday" took place, Full Tilt Poker was left unable to return their customer's deposits due to shareholders plundering the company. All of Full Tilt Poker's customers (excluding Red Pros, affiliates, etc) were eventually made whole, thanks to a settlement that took place between Pokerstars and the United States government.
-
We'll obviously never know what went on behind the scenes of Full Tilt Poker, though most of the poker playing public have shown no willingness to forgive names such as Howard Lederer and Chris Ferguson, and for good reason.
I would expect Chris Ferguson to have another uncomfortable year at the World Series of Poker, and this video may have made things even worse for him.
--
Filed Under:
Other Poker News