Negreanu Adds Another $3 Million To His All-Time Tournament Winnings
Published on June 1st, 2018 10:02 pm EST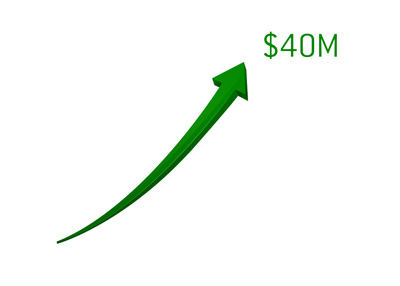 Earlier this week, Daniel Negreanu finished in second place in the 2018 Super High Roller Bowl to add another $3 million to his total all-time tournament cashes.
As a result of this cash, Negreanu moved further ahead of Erik Seidel on the all-time money list. Right now, the top two spots look like this:
Daniel Negreanu, $39,546,095
Erik Seidel, $34,507,095
Justin Bonomo, who has added a ridiculous $14 million+ in cashes to his total over just the last six months, now sits in third spot with a total of $31,941,297.
-
Daniel Negreanu has quite often been told that the game has passed him by, though he continues to put up very strong results as he cruises further into his 40s.
Negreanu has been smart enough to evolve his game over the years, and the results can't be denied.
In the past, Negreanu would rely on "small ball" poker - keeping the pots manageable while making good reads.
Over the past year or so, Negreanu has been doing significant work on his game, especially in the area of big stack poker. The difference has been easy to see, as Negreanu is now much more willing to put significant pressure on his opponents and present them with difficult decisions. Negreanu has expressed an admiration for the young German talent that has been taking over the game (especially the high limit tournaments) over the past couple of years, and he has modelled his new approach on their style of play.
The result of the Super High Roller Bowl should show that Negreanu is not losing any steps - in fact, his game might be better than ever.
-
Unless something unreal happens, Daniel Negreanu should be the first player to reach $40 million in total lifetime tournament cashes.
The bigger question: who will be the first to $50 million?
--
Filed Under:
Other Poker News