Mizrachi Chipleader of $50,000 Poker Players Championship After Day 2
Published on June 17th, 2018 11:29 am EST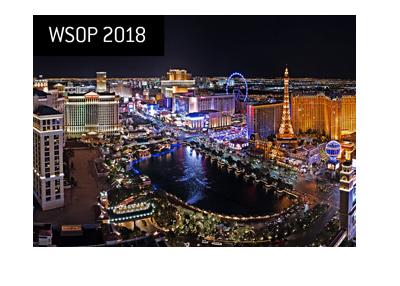 Can Michael Mizrachi win the $50,000 Poker Players Championship for the third time?
The $50,000 Poker Players Championship is one of the most prestigious tournaments in all of poker. In order to win the event, you truly need to have a mastery of a number of different poker variants. This makes the tournament one of the very hardest to win in all of poker, as not only do you need to have a deep knowledge of all of the different games that make up the tournament, though you also need to navigate through a very tough field.
These facts make Mizrachi's success in the tournament all the more impressive. Mizrachi has won three World Series of Poker bracelets over the course of his career, with two of these wins coming in the $50,000 Poker Players Championship. Mizrachi won the event in 2010 ($1,559,046) and 2012 ($1,451,527).
-
Day 2 of the tournament is now in the books and a familiar name is at the top of the leaderboard - Michael "The Grinder" Mizrachi.
There are currently 42 of the original 87 entrants left in the event, including the likes of Mizrachi, Phil Ivey and Daniel Negreanu. Here is a look at the leaderboard as of this moment:
Michael Mizrachi, 1,274,000
Phil Ivey, 1,131,000
Shaun Deeb, 933,000
Eli Elezra, 917,000
Dan Smith, 901,500
Chris Vitch, 843,500
Aaron Katz, 787,500
Jesse Martin, 763,500
Sergii Baranov, 717,000
Jean-Robert Bellande, 716,000
The top 14 spots will pay out, with the eventual winner taking home a payday of $1,239,126.
-
Can Mizrachi take this tournament down for the third time, or will the rest of the field have something to say about it?
--
Filed Under:
The World Series of Poker