Shares of TSG Close Down 11% on Session
Published on August 13th, 2018 8:15 pm EST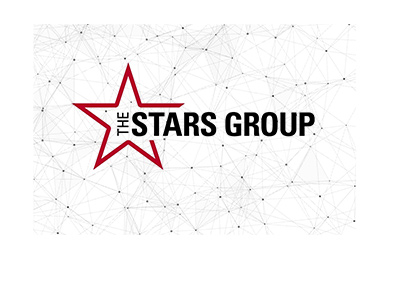 The parent company of Pokerstars, The Stars Group Inc., saw their shares decline as much as 16% today after they reported their Q2 earnings.
After hitting a low of $26.80 on the NASDAQ stock exchange, shares of TSG finished the session at $28.45.
This is a far cry from the 52 week high of $38.95 that was hit less than two months ago. All of the optimism over the opening US sports betting market has now faded into oblivion as shares of the company have dropped more than 25%.
-
Shares of The Stars Group Inc. had been on an absolute tear over the past couple of years, and this likely led to overly optimistic expectations that couldn't be matched.
The company reported adjusted diluted net earnings per share in the second quarter of $0.60, which ended up coming in above analyst expectations. Revenues clocked in at over $411.51 million USD, easily surpassing last year's Q2 total of $305.3 million.
Poker revenues came in at $217.0 million, which was an increase of 6.9% Year-over-year. These revenues were buoyed by foreign exchange rates, the "continued positive impact" of the Stars Reward loyalty program and the introduction of shared poker liquidity in France, Spain and Portugal.
Gaming revenues clocked in at $101.9 million, while betting revenues were $19.6 million. Betting revenues will soon be getting a major boost thanks to the acquisition of Sky Betting and Gaming.
The company finished the second quarter with $2.73 billion in debt and over $1 billion in cash.
-
A number that could have troubled investors on Monday - The Stars Group Inc. reported a drop of Quarterly Real-Money Active Uniques in the second quarter, which is down over 5% from last year. The company attributes this to their continued focus on "recreational players", as well as the closing of markets in Australia and Columbia.
-
Investors will now likely be looking to the United States to help rebuild the company's lost business momentum.
--
Filed Under:
Online Poker Rooms