Viewers Flock to Watch Lex Veldhuis' Sunday Million Run
Published on August 27th, 2018 2:17 am EST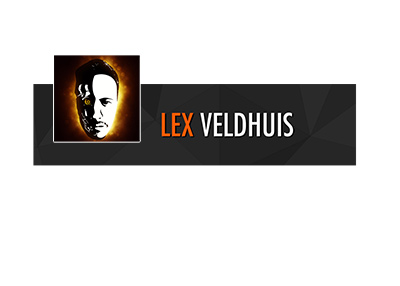 Lex Veldhuis, who is one of the top poker streamers on Twitch.tv, had a big Sunday.
Veldhuis made a deep run in the Sunday Million on Pokerstars this week, making it to the final few tables of the tournament before bowing out in 29th place.
Lex missed out on a very big payday ($150,000), though his deep run was a phenomenal success on Twitch.tv.
According to Twitchmetrics.net, Veldhuis' stream hit over 18,000 peak viewers when he cracked the final 50 of the tournament. Nothing attracts Twitch.tv viewers faster than the possibility of a really big payday - news of Lex's deep run spread over Twitch and Twitter and other social media, and the viewers came flocking.
18,000 peak viewers is an insane number for a poker stream. In fact, 18,220 peak viewers for a poker stream might be the highest number ever.
In addition to the deep run in the Sunday Million, Lex also had a very good day in terms of Twitch.tv subscriptions, as over 600 people subbed or re-subbed to his channel.
-
You could make a very strong argument that Veldhuis is Pokerstars' second most valuable sponsored player behind Daniel Negreanu.
18,000+ peak viewers is a dream come true for Pokerstars, as Lex's run gave the site a ton of exposure.
While Pokerstars already has deep penetration in many markets across the world, a decent percentage of the 18,000+ viewers that witnessed Lex's deep run likely either funded their existing Pokerstars accounts today or opened new accounts if they aren't already customers.
There is a reason why Pokerstars has been so heavily focusing on Twitch.tv over the past couple of years, as it represents a tremendous marketing tool for the company, as evidenced by Lex's big run earlier today.
--
Filed Under:
Online Poker Rooms