Strebkov Wins Ridiculous Five WCOOP Titles in Ten Days
Published on September 13th, 2018 6:53 pm EST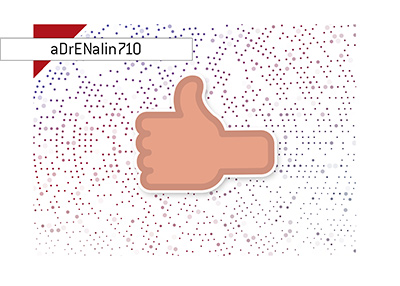 It's Denis "aDrENalin710" Strebkov's world right now, and everybody else is just living in it.
The Russian player is currently enjoying arguably the hottest streak in the history of online poker, as he has taken down an astonishing five WCOOP titles in just 10 days.
As Pokerstars has pointed out, no player had ever won five titles in the 16 year history of the World Championship of Online Poker. Now, Strebkov, who has just $119,614 in total lifetime "live" tournament cashes, has won five titles in less than two weeks.
Strebkov has demonstrated his incredible proficiency in mixed games, as none of his five titles were won in Hold'em. Strebkov's most recent victory came in the $1,050 Limit Stud Hi/Lo event, which he ended up taking down for almost $30,000.
-
Strebkov's red-hot performance in the 2018 WCOOP has him on the verge of lapping the field when it comes to the overall WCOOP leaderboard race.
As of this moment, "AdrENalin710" sits at the top of the High WCOOP leaderboard with a total of 545 points, 20 ahead of "Naza114" from the Netherlands.
In addition, "AdrENalin710" is also in second place on the Medium WCOOP leaderboard, just 10 points behind "Senkel92" from Norway.
As of that weren't enough, "AdrENalin710" has also been playing well enough to earn a spot on the Low WCOOP leaderboard, as he currently sits in 11th place at the moment with 245 points.
Add all of that up and Strebkov is well ahead of the pack on the Overall leaderboard with a total of 1,050 points, well ahead of second place "ImluckNuts" of Russia.
There is plenty on the line when it comes to these Leaderboards, as the person who finishes at the top of the Overall leaderboard at the end of the WCOOP will receive a "Platinum Pass" to the Pokerstars Players NL Hold'em Championship worth $30,000. The people who finish at the top of the High, Medium and Low leaderboard will receive $10,000, $7,500 and $5,000, respectively.
-
Denis Strebkov has just put together one of the most impressive runs in the history of online tournament poker, and it seems hard to imagine anybody pulling off anything remotely similar anytime soon.
--
Filed Under:
Online Poker Rooms