Tardif Collects $100,000 For Second Place Finish in Sunday Million
Published on October 2nd, 2018 1:02 am EST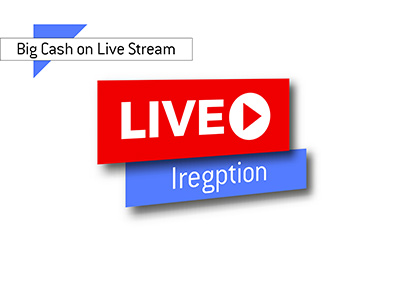 Patrick "Iregption" Tardif, 1/4th of the New Zealand "Stream House", finished in second place in this past weekend's "Sunday Million" on Pokerstars, collecting $100,000 for his efforts.
This isn't that notable by itself, as people collect six-figure cashes on Pokerstars every week in the Sunday Million.
What made Tardif's second place finish notable is that it was streamed on Twitch.tv. There have only been a handful of six figure cashes that have been streamed on Twitch.tv, and Tardif can now lay claim to one of them.
-
"Iregption" has been on a massive upswing as of late that started at the tail end of the recently completed WCOOP.
After posting subpar results for the majority of the series, "Iregption" finally enjoyed some run-good after taking down the $215 PLO8 event for roughly $30,000 (this result was also streamed).
Just a few short weeks later, "Iregption" would make a deep run in the Sunday Million. Making a deep run in the Million is the dream of most poker players and the chance to take down the tournament might only come once in a lifetime, if at all.
For "Iregption", that chance came on Sunday night when he found himself chip leading the tournament with just a few tables left. As the number of entrants left in the tournament continued to dwindle, the viewers on the stream increased, eventually topping out at 3,500 viewers or so.
-
After a three-handed deal, Tardif eventually bowed out in second place, missing out on an extra $20,000 for the victory.
In the end, however, "Iregption" was ecstatic with his result, as it isn't every day that you run so deep in the Sunday Million and collect six figures in the process.
-
Here is the stream if Tardif's deep run in the Sunday Million:
Watch 150 left Sunday Million!! from IrEgption on www.twitch.tv
--
Filed Under:
Other Poker News