Online Poker Becoming an Afterthought in New Jersey Market
Published on October 13th, 2018 11:37 pm EST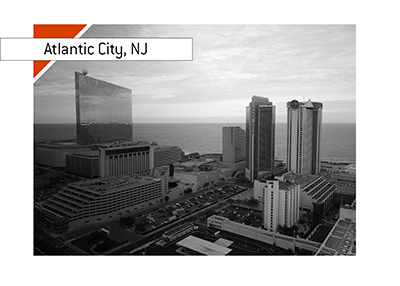 For operators in the New Jersey gambling market, the excitement over sports betting and online casino revenues is making people forget about just how poorly online poker is doing.
Casino operators are raking in a fortune in New Jersey thanks to the state's decision to begin allowing sports betting. This was the result of the Supreme Court striking down the federal ban on sports betting, and New Jersey was one of the first states to allow their residents to bet on sports.
Online casino action continues to pad the pockets of numerous operators in the state, as online casino revenues were up over 30% year-over-year, according to the New Jersey Division of Gaming Enforcement.
The strong growth in online casino revenues has meant that the online gambling industry is very healthy in the state, with the industry nearly posting record revenues in the month of September.
The problem? Online poker continues to trend lower, despite the best efforts to reverse the trend.
It was thought that an interstate agreement with Nevada and Delaware to share online poker liquidity would help to jumpstart the segment, though online poker in New Jersey posted record low revenues in September.
This comes despite the fact that there are some very big players in the online poker industry in New Jersey, including Pokerstars and WSOP.com. The sites are trying everything that they can to reverse the trend, though they have been unsuccessful up until this point.
-
With sports betting and online casino games fighting for the attention of gamblers in New Jersey, the online poker side of things is going to have a hard time gaining any traction.
--
Filed Under:
Other Poker News