Borgata Set To Aggressively Pursue Phil Ivey's Assets to Satisfy Judgment
Published on October 25th, 2018 11:46 am EST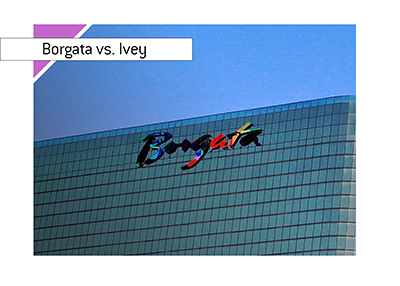 The back-and-forth between Phil Ivey and the Borgata Hotel Casino and Spa continues.
The Borgata is looking to collect on its $10.1 million judgment against Phil Ivey and co-defendant Cheung Yin Sun, while Ivey continues to appeal the decision.
In its attempts to collect over $10 million from Ivey, the Borgata has gone to court in an attempt to register the judgment in Nevada, where they claim that Ivey has "substantial assets".
In New Jersey, which is the state where the original judgment against Ivey was registered, the Borgata claims to have found zero assets of Ivey's that they would be able to go after. In fact, they were only able to identify a single bank account that belonged to Ivey in the state, and there is apparently no money in that account.
The Borgata has identified at least five assets that belong to Ivey in the state of Nevada, including a condominium in Clark County and various companies, including Phil Ivey Enterprises, LLC and Ivey Poker, LLC. Ivey has started various ventures over the years, including training sites and other poker-related ventures.
The Borgata also points out that Ivey very likely has significant assets outside of the United States, including a luxury home in Cabo San Lucas, Mexico.
All told, the Borgata believes that Ivey is worth roughly $100 million, and they want their money.
Many people find the net worth estimate hard to believe, as Ivey is a prolific gambler and it is a rare occurrence when a professional gambler enjoys a high net worth.
-
The battle between Ivey and the Borgata has been dragging on for years now and relates to the issue of "edge sorting".
A number of years ago, Crockfords, a casino in the United Kingdom, accused Ivey and an accomplice of using "edge sorting" to gain an advantage over the casino. Edge sorting involves usually improperly cut cards to gain an advantage in the game of baccarat. Crockfords identified that Ivey and his accomplice had used edge sorting to gain an advantage and make millions of dollars from the casino, and subsequently refused to pay Ivey his winnings. The situation drew the attention of the Borgata, who alleged that Ivey had won over $10 million using the same technique.
Both matters ended up in court, with both rulings going against Ivey.
-
For more on the Borgata/Ivey legal situation, please check out this excellent article:
Source: Flushdraw.net -
Borgata Seeks to Target Phil Ivey Assets in Nevada
--
Filed Under:
Other Poker News