Negreanu Proposes on New Year's Eve
Published on January 4th, 2019 5:44 pm EST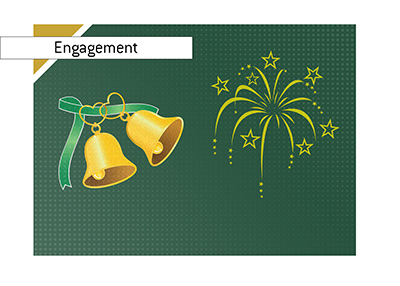 Daniel Negreanu and Amanda Leatherman are set to get married after "KidPoker" popped the question on New Year's Eve.
Normally we don't write articles about private matters such as proposals, though Daniel Negreanu demands an exception, due to his status in the poker world. Negreanu is one of the biggest stars in poker, and news of his engagement received over 11,000 likes on Twitter.
Amanda Leatherman is obviously known to poker fans as well, as she was the former host of the World Poker Tour and the Pokerstars.net Big Game.
-
Negreanu and Leatherman rekindled their romance in recent months, with the two turning up at hockey and basketball games.
Negreanu was promising some "big news" heading into the end of the year, and ended up revealing the news of his engagement via his Twitter account on January 1st.
-
Negreanu and Leatherman were an item a few years ago before deciding to part ways.
Following his initial split with Leatherman, Negreanu entered into a four-year relationship with Marisa Rachelle Rodney, with the two deciding to part ways in the summer of 2018. Negreanu would touch on the break-up in some of his World Series of Poker vlogs that were released at the time.
-
This will be Negreanu's second marriage, as he was previously married to Lori Lin Weber a number of years ago.
--
Filed Under:
Other Poker News