"Mini Main Event" Will Feature Buy-In of $1,000
Published on January 9th, 2019 10:43 am EST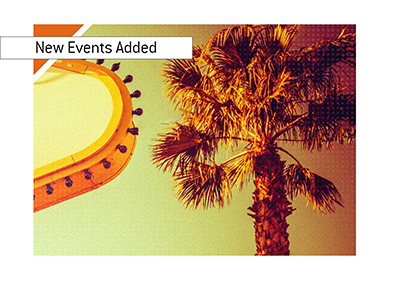 Earlier this week, the World Series of Poker announced that 13 more events have been finalized for the 2019 WSOP, which is set to get underway on May 28th.
One of the most noteworthy additions is the "Mini Main Event", which will feature a buy-in of $1,000 and get underway two days before the start of the actual $10,000 main event. This event will see players start with 60,000 chips and will feature the same levels as the real main event, though the levels will last for just 30 minutes.
The World Series of Poker also announced that the "Colossus" will get underway on June 26th. The buy-in for this event has been cut down to just $400, which should ensure an even bigger turnout.
-
Here are the starting dates for the 13 events that the World Series of Poker finalized this week:
May 29th - Casino Employees
June 4th - Super Turbo Bounty
June 9th - Double Stack
June 10th - Marathon
June 17th - Super Seniors 60+
June 20th - Ladies
June 24th - Super Turbo Bounty
June 24th - Tag Team
June 26th - Colossus
July 1st - Mini Main Event
July 6th - Little One For One Drop
July 11th - Double Stack
July 12th - The Closer
-
The 2019 World Series of Poker will get underway on May 28th and run until July 16th. The series will take place at the Rio All-Suite Hotel & Casino in Las Vegas.
Last year's World Series of Poker generated a total of 123,865 entries and nearly $267 million in total prize money. With the laws regarding online gambling becoming more liberal in the United States, tournament organizers are likely expecting an even larger turnout in 2019.
Source: WSOP.com -
13 More Events Finalized for 50th Annual WSOP
--
Filed Under:
The World Series of Poker